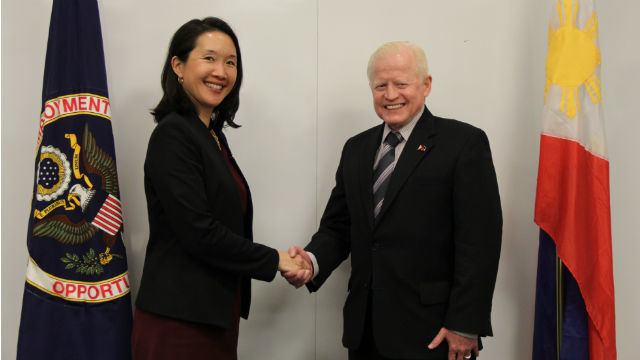 FORGED TIES. US and Philippine officials sign a Memorandum of Agreement on the protection of Filipino workers in the United States. Photo by Philippine Embassy/Majalya A Fernando
MANILA, Philippines – The Philippines' Department of Foreign Affairs (DFA) and the US' Equal Employment Opportunity Commission (EEOC) signed a memorandum of agreement on February 13 to provide better protections for Filipinos working in the United States.
This is the 4th migrant worker related MOU signed between the PH and the US.