Two of IndustriALL's twelve affiliates in Malaysia, the Electrical Industry Workers' Union (EIWU) and the Electronics Industry Employees' Union Coalition (EIEU Coalition) have taken on the challenging task of organizing electronics workers in the country.
For the last 50 years, gross domestic product (GDP) in Malaysia has increased by an average of 6.5 per cent per year, setting an economic record among Asian countries. A booming electronics industry is one of the major contributors to this growth.
The industry started in 1972 at the first Malaysian free trade zone of Bayan Lepas, now known as the 'Silicon Island of the East', and later expanded to other states in the country.
By 2013, an estimated 350,000 people worked in the electronics industry. Up to 60 per cent of them are migrant workers primarily from Indonesia, but also from Nepal, Bangladesh, Myanmar, Philippines, Vietnam, Cambodia and India.
Mainly unorganized, they face numerous troubles at work including high recruitment fees, low, late or non-payment of wages, lack of benefits, unsafe working conditions, inadequate accommodation, and have insufficient legal protection making them easy victims for abuse by their employers. Some 70 to 80 per cent of the workers are women.
Law on union recognition
Wanting to change the situation, IndustriALL affiliates, EIWU and EIEU Coalition, decided to organize more electronics workers. However, the unions have been hindered by two serious problems: oppressive trade union and labour laws in Malaysia, and language difficulties when communicating with migrant workers. Added to that is a lack of full time organizers and lawyers.
Maniyam Poovan, general secretary of EIWU, says the Industrial Relations Act is a major obstacle for Malaysian trade unions:
"According to this act, trade unions must apply for recognition from the employer, who then decides whether or not to recognize the union by appealing the union registration to the Ministry of Human Resources. If the Ministry decides against recognition, union members are not protected from dismissals."
The recognition can be obtained through 50 per cent plus 1 secret ballot vote in favour of the union. But the size of the bargaining unit is not legally determined, allowing employers to manipulate the votes. For instance they can add temporary or migrant workers who do not have the right to vote, but by default are considered voting against. This makes it difficult to get a 50 per cent threshold.
But problems do not discourage unions. In 2014 both EIEU and EIWU joined IndustriALL's five-year organizing project for electronics workers in the ASEAN region. 600 trade unionists from IndustriALL affiliates in Indonesia, Thailand, Vietnam and Taiwan were trained in organizing and the results were immediate.
In Malaysia,
EIEU Northern region has succeeded in organizing more than 900 workers at an electronics multinational company despite strong resistance and union busting tactics by the management. It is the first time the union has negotiated a collective bargaining agreement that includes migrant workers.
Describing his union organizing activities, Maniyam says:
"The activity is on-going, whether we succeed or fail. We identify new companies and try to get contact people there. Then we hold meetings to brief them on trade unions and their functions."
In a move to recognize the role of women, a women's committee made up of affiliates from IndustriALL Global Union was formed in 2014. EIWU representative Kumari was elected chairperson, and will make sure women's issues are discussed and incorporated into the IndustriALL Malaysian Council's priorities.
In June 2015, IndustriALL held a world conference on ICT Electrical and Electronics in Malaysia. The major topics discussed at the conference were organizing and fighting precarious work.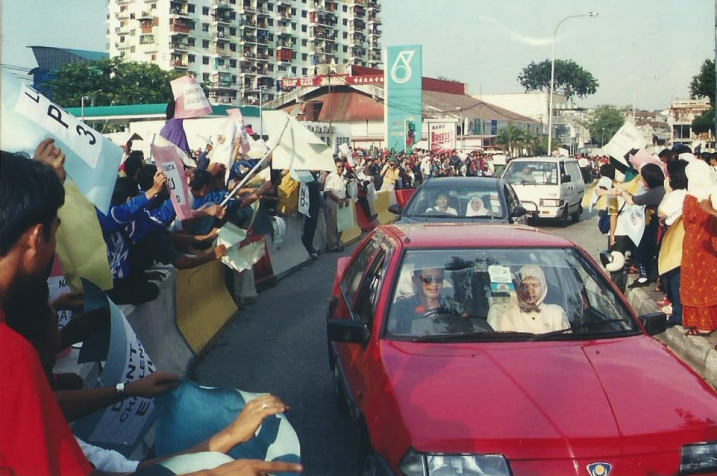 source:::http://www.industriall-union.org