SUBANG JAYA, – The Malaysian Trades Union Congress (MTUC) wants the employment of foreign workers including maids to be done by the government to ensure the workers are well treated.
Its president Khalid Atan said their employment through agents and outsourcing agencies who acted as a middlemen should be stopped since it has been causing problems and also tarnishing the country's image when the workers are not properly looked after.
"If employers wish to hire a foreign worker, they should go deal with the government. The middleman is taking profit on each person they bring in, some up to RM2,000 or more per person.
"But sometimes these workers rights are neglected, some even have their working permits terminated drastically causing them being caught or being charged for entering this country illegally," he told in a press conference here, today.
Khalid also said that some of the foreign workers are not paid for the work they do, or being forced to work for long hours – usually for 14 to 16 hours per day – or being threaten to be sent back when questioning the employers' action on them.
On the levy issue, Khalid said MTUC was firm by its stand that foreign workers should not be burdened by the levy, transportation and accommodation fees.
"The employers should pay for it. The payment is to be made by the foreign workers with the enforcement of the RM900 minimum salary. But if the workers have to deduct RM150 for levy and another RM200 (transportation and accommodation) how much will be left for them?" he asked.
On Jan 30, the Cabinet decided that foreign workers should pay the levy amounting between RM34.15 and RM154.16 per month instead of the employers. – Bernama
http://www.themalaysianinsider.com/litee/malaysia/article/mtuc-wants-government-to-handle-the-employment-of-foreign-workers/
Pekerja Nepal tidak dibayar gaji dan dihalau dari asrama
Seramai 33 pekerja asing dari Nepal telah ditamatkan kerja tanpa sebarang pampasan oleh sebuah syarikat elektronik di Shah Alam.
Pekerja-pekerja ini juga tidak dibayar gaji sejak Disember 2012.
Pekerja-pekerja ini telah berhimpun di bangunan Kongres Kesatuan Sekerja Malaysia (MTUC) di Subang untuk meluahkan masalah mereka dan menuntut keadilan.
Presiden MTUC, Mohd Khalid Atan menyatakan kekesalan terhadap apa yang telah berlaku dan menuntut supaya keadilan yang saksama diberikan kepada pekerja-pekerja ini.
Beliau juga menyatakan bahawa semua pekerja ini, tidak kira pekerja asing ataupun tempatan mempunyai hak yang sama iaitu "hak universal" dan juga hak mengikut undang-undang serta perjanjian bersama(collective agreement).
Pekerja-pekerja ini dengan bantuan MTUC telah menfailkan kes di pejabat perhubungan perusahaan di Shah Alam pada Februari 18, 2013.
Pekerja-pekerja ini juga telah membuat laporan polis pada Februari 1.
Berikutan masalah ini, pekerja-pekerja tersebut telah dihalau dari asrama.
Majikan pekerja-pekerja ini juga telah mengarahkan mereka pulang ke negara asal dengan kosnya dibiayai oleh mereka sendiri.
Pekerja-pekerja ini hanya dibayar RM546 sebulan, sebelum ia ditahan sejak 2 bulan lalu.
Menurut pegawai MTUC, Moses Singam, majikan harus memberi penyata gaji mereka dan menyatakan dengan jelas jenis pemotongan yang dilakukan, kerana pekerja-pekerja ini tidak tahu mengenai pemotongan yang dilakukan.
MTUC juga menghadapi kesukaran menuntut keadilan kerana tiada bukti yang sah untuk ditunjukkan pada pihak tertentu apabila ingin menuntut keadilan dari majikan yang tidak bertanggungjawab ini, kata Moses. http://cj.my/post/84054/hak-pekerja-asing-dilemma/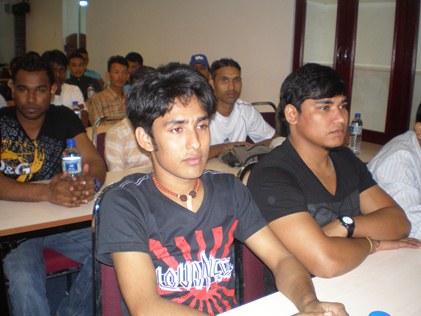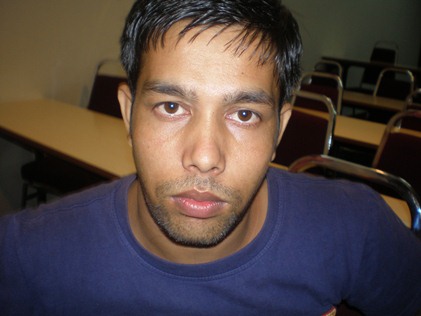 100 pekerja protes setelah diberhentikan kerja
Adakan protes aman bantah tindakan majikan tamatkan perkhidmatan mereka tanpa alasan munasabah
BINTULU: Kira-kira 100 orang bekas pekerja di salah sebuah syarikat kontraktor di Taman Perindustrian Sa­malaju (SIP) di sini, pagi se­malam mengadakan protes secara aman bagi mem­bantah tindakan majikan menamatkan perkhidmatan mereka tanpa alasan yang munasabah.
Menurut sumber, bekas pekerja terbabit merupa­kan warga tempatan yang perkhidmatan mereka dihen­tikan tanpa notis oleh syarikat kontraktor terbabit.
Mereka mengadakan protes di hadapan jalan masuk utama menuju ke tapak projek di SIP bermula seawal jam 5.30 pagi semalam.
Dalam pada itu, rata-rata bekas pekerja itu mendakwa bahawa perkhidmatan mereka ditamatkan kerana digantikan dengan pekerja asing yang diambil bekerja oleh syarikat kontraktor terbabit.
Pada masa sama, para pekerja turut melahirkan kesal terhadap bekas majikan mereka yang tidak mengambil berat soal kebajikan pekerja tempatan selain tidak diberi­kan faedah Pertubuhan Kes­elamatan Sosial (PERKESO), Kumpulan Wang Simpanan Pekerja (KWSP) dan masa­lah gaji hari yang diterima dipotong dari RM18 sehari hingga ke RM8 sehari (paling rendah).
Ketua Polis Daerah Bin­tulu Superitenden Madang Usat bersama 20 anggotanya telah tiba di lokasi kejadian sekitar jam 8.30 pagi bagi memastikan tidak berlaku sebarang kejadian tidak diingini.
Ketika ditemui, Madang berkata pihaknya akan terus melakukan pemantauan serta berkawal di lokasi kejadian bagi memastikan tiada ber­laku rusuhan dan sekatan sebagaimana yang berlaku se­belum ini bagi memudahkan pergerakan pekerja sama ada yang ingin menuju ke SIP atau dari SIP menuju ke bandar Bintulu.
"Apa yang pasti, kami akan memastikan keadaan di sini berada dalam keadaan terkawal dan akan menge­rahkan lebih ramai anggota memantau keadaan sekiranya perlu berbuat demikian," katanya.
Madang memberikan jami­nan bahawa keadaan adalah terkawal dan tiada kejadian tidak diingini berlaku me­mandangkan semua pekerja terbabit melakukan protes secara aman.
Ahli Dewan Negara Senator Pau Chiong Ung yang ditemui melahirkan kekecewaan ter­hadap sikap majikan yang tidak berada di situ ketika para pekerja menuntut hak serta ingin berbincang dengan mereka akan permasalahan yang melanda.
"Sepatutnya pihak pen­gurusan syarikat kontraktor terbabit bersedia membantu serta berbincang secara baik dengan para pekerja di bawah kendalian mereka dalam setiap isu yang melanda bagi mengelakkan kejadian sebegini daripada berlaku," katanya.


Read more: http://www.theborneopost.com/2013/01/29/100-pekerja-protes-setelah-diberhentikan-kerja/#ixzz2LOMchlFy