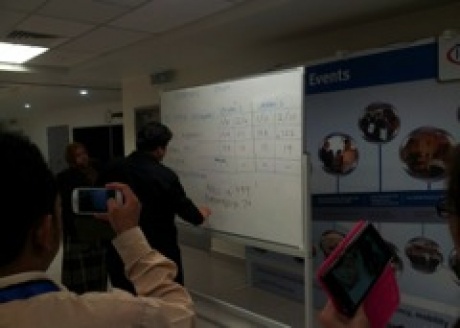 Workers in Malaysia have voted for union representation at electronics manufacturer Infineon Technologies, despite strong pressure and union busting tactics by management.
The victory, after a secret ballot on 1 and 2 October, follows a long fight for recognition by IndustriALL Global Union affiliate, the Electronic Industry Employees Union (EIEU).
Workers at the Kulim-based plant in northwest Malaysia initially asked the company management for recognition of their union in April 2014. However, instead of constructive dialogue, Infineon rejected the union's demands. EIEU was subsequently forced to pursue a long bureaucratic recognition procedure, while the company tried to destroy the workers' efforts at organizing.
In a bid to prevent union presence, the company tried to claim the factory was not producing electronic components. Eventually, Infineon agreed to a secret ballot of the entire workforce. In the run up to the vote, the company regularly provided negative briefings against EIEU and threatened workers. Nonetheless, more than half of the workers voted in favour of having the union at the plant.
IndustriALL is targeting the electronics sectors in five Asia-Pacific countries, including Malaysia, where it is particularly difficult to organize workers.
IndustriALL's general secretary, Jyrki Raina, congratulated workers on their victory saying:
It is especially encouraging to hear about the successful organizing in Malaysia amidst such challenging circumstances. We are glad the Infineon workers made the right choice and voted for a better future both for themselves and their families."
source:::http://www.industriall-union.org